Supporting your learning journey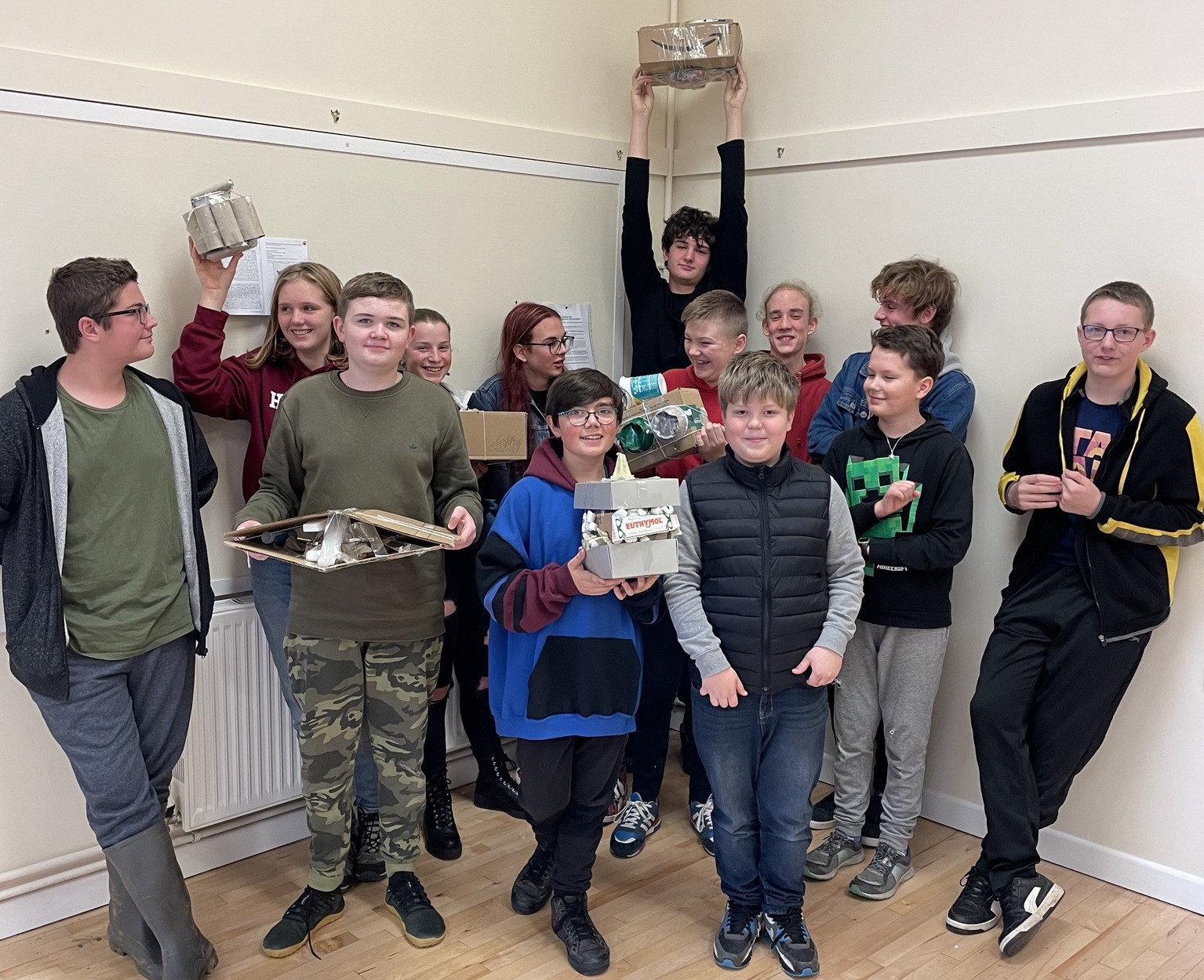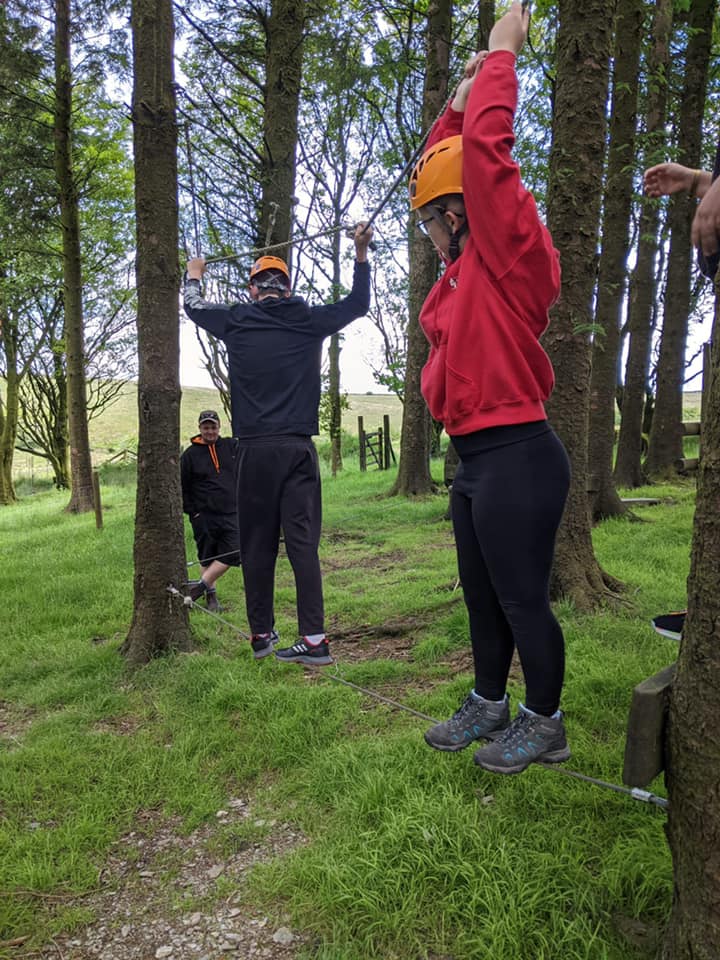 Home Education' is a fantastic way to provide your child with self-development, education and learning oppotunities.

Our Home Education sessions are designed to compliment this and are varied in format, duration and location and use different methods and styles of delivery.  They range from traditional subjects to adventurous skills.
Our sessions allow for not only specific skills to develop, but also teamwork and positive working relationships with others, in a safe and supported environment.
Duke of Edinburgh Award.  We are now offering DofE to any Rama Life member who is Electively Home Educated in Somerset, Dorset, Devon and Cornwall in either a face to face or partially remote way.  Please visit our DofE page for more details.

Rama Life have become an active part of the Home Education community.  Our team includes very experienced Home Educators, who can provide information and support. 

Many home ed and schooling families opt to use Venture Educational Sessions, as a part of their child's full-time education, providing knowledge, skills, social time and phsyical activity. 
Current Sessions – Get in touch to find out what else we can offer
Home Ed Seniors

Ages 12-17

Seavington, TA19 0QH

Wednesdays

10:30am-4pm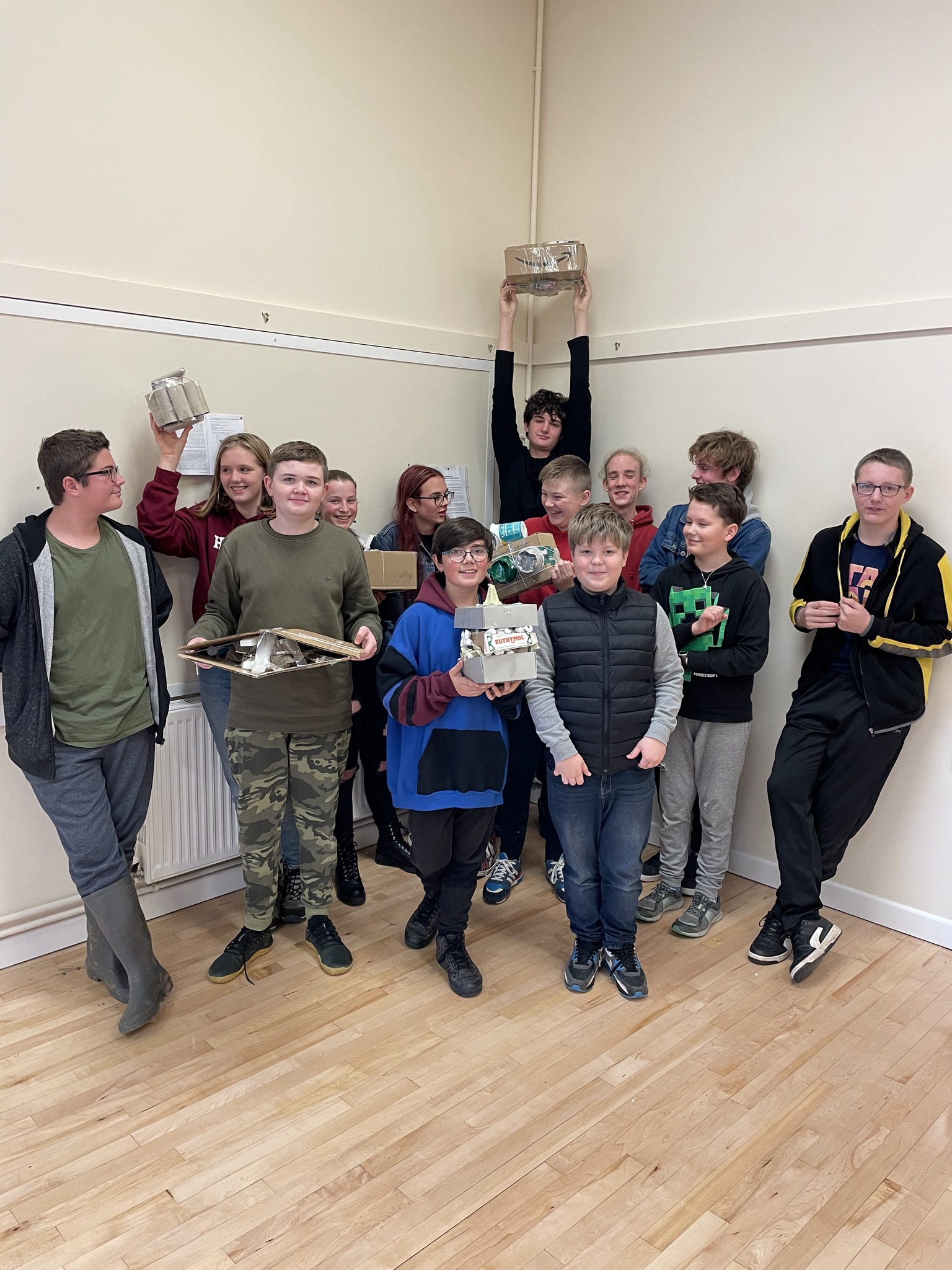 An opportunity for older home edders to meet up, catch up and work on skills.  We encourage regular attendence to build confidence and friendships.  Options may include cooking, fire lighting, crafting, mechanics, music, business or life skills.
Sessions are 5.5 hours long and include a social lunchtime.  The final hour is used as important free time to foster friendships or spend time working on projects or just utilising our resources. 
We offer a rolling Duke of Edinburgh Scheme that attendees can book onto seperately – we can use the final hour to offer support for this and we will also be providing some volunteering opportunities.

There is a 2 or 3 hour option in the morning, for any young person who will struggle with the full day.  We aim for this to become full attendence, but it can be continued with prior agreement. 
Young people attend without parents – "independently"
Experienced staff, who support Home Education.

A chance to learn life skills.

Encouragement for young people to help plan activities

£26 per child, per day. We have a small financial support fund available. Email for details.

Wednesdays @ Seavington Millennium Hall, Somerset,

TA19 0QH

: 10:30am-4pm

Home Ed Multi-Sessions

Ages 7-16

Seavington, TA19 0QH

Thursdays

9:30-2:45pm (in 1.5 hr blocks or full day)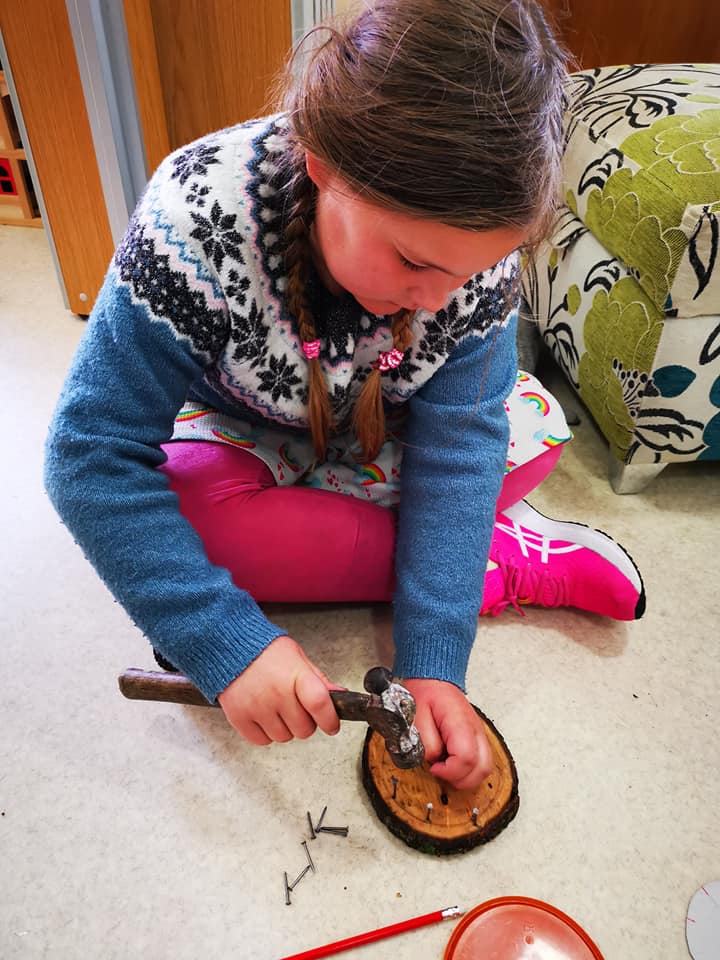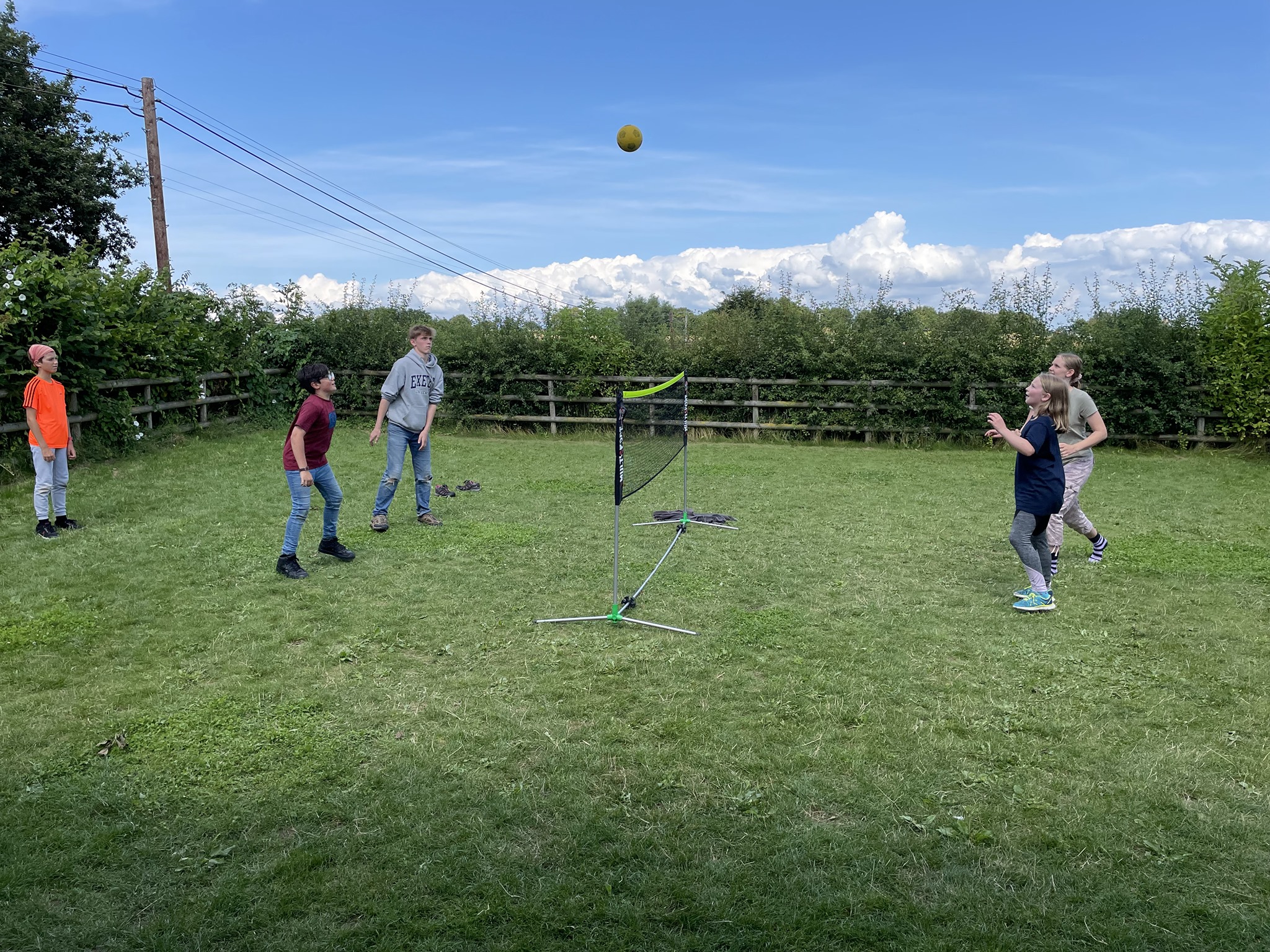 A fantastic opportunity to be part of our first multi-session trial.
Age is 7-16 but mature 6 year olds may be able to attend.
You select which sessions are of interest and book onto 1, 2 or 3.  If you book onto 2 sessions next to each other, break-time care is included.
Sessions are 1.5 hours long and the group is divided into two, based roughly on age, but can be flexible to make sure everyone is at the level that suits them best.
Session 1: 9:30-11am
Maths – Inside Out
GCSE Maths tutor & Forest School Leader Ellie, has designed a fun and interactive programme that bridges the gap between theory and practical application.  Each week you will dive into a different subject from algebra to probability and problem solving.  This is a new venture for Ellie and we are excited to see how the group progresses and have feedback from young people and families.   Ellie is supported by Lauren who has a First Class degree from Cambridge in Biological Science and is a skilled in Maths tuition.

Session 2: 11:15am – 12:45pm
Sport – Activate
Team games are a lot of fun to play and we are there to show how they work, help them develop the skills and encourage good team work and communication.  For this trial, we will play a different sport each session including: Netball, Cricket, Football, Tag-Rugby and Ultimate Frisby.  Sessions will be run by Chelsea who has a Level 2 qualification in Outdoor Education and Lauren, who has lots of sporting experience and is a Grade 8 dancer with a level 3 vocational qualification.
Session 3: 1:15pm – 2:45pm
Art – Hands on History
Art History meets practical skills – no experience necessary. Come and learn about the old masters, modernism and develop your creativity along the way. Sessions are run by Art Historian Mark who is currently working towards his PhD and has an amazing ability to be able to make tricky concepts understandable and bring life and colour to historical events.  Mark is supported by Chelsea who is a skilled crafter.

Cost Per 1.5hr Session:
Standard Rate: £8 / Sibling £7
Subsidised Rate: £6 / Sibling £5  (Supported by the Somerset Community Foundation – please contact us for an application form)
If you book on two or more consecutive sessions, the "break time" between them is FREE.
Young people attend without parents – "independently"

Experienced staff, who support Home Education.

A chance to learn in a positive and encouraging group environment.

Cost – See above.

Thursdays @ Seavington Millennium Hall, Somerset,

TA19 0QH

: 10:00am-2:45pm

FREE Session

Intro to Rama Life
Family Session

Thurs 19th May 2022
10:30am-12:30pm

St Andrews Hall, Taunton, TA2 7SB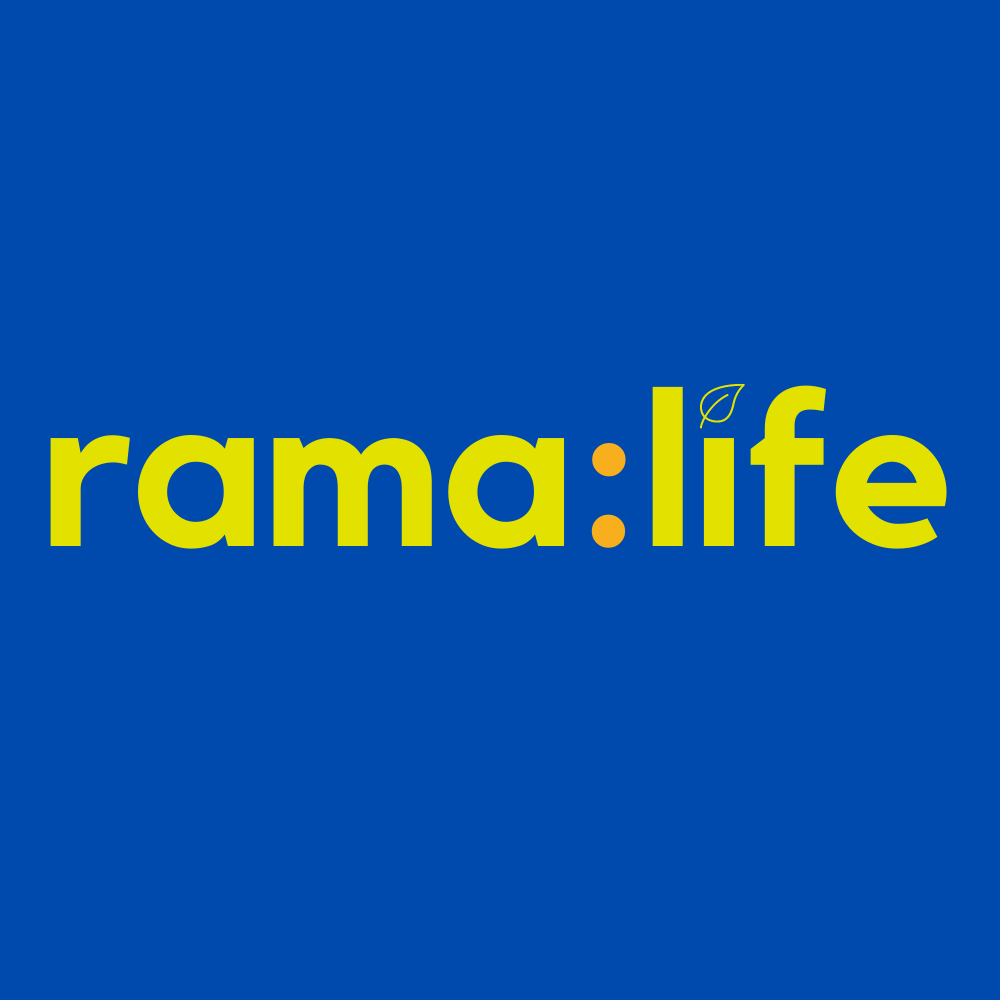 A one off session for home ed families to meet some of the team, hear about what we offer and let us know what you would like to see in a regular home ed provision.
We will be running activities that young people are welcome to join in with if they wish including craft, games, problem solving and soft archery.
Booking not essential, but emailing us to know you are coming would be really helpful.
Young people of all ages are welcome, but need to be accompanied by an adult.
Get in touch if you want to know more.
Where are sessions based?
Most Venture sessions (and HEC) are based at Barrington Village Hall, Barrington Mews, Barrington, Ilminster TA19 0JE.
If you are approaching from South Petherton/Shepton Beauchamp direction:
Drive into the village and pass National Trust property, Barrington Court, on your right hand side.  Please carefully drive maintaining a low speed through the village, past the pub.  You will reach the village hall on your right hand side, you will notice a play park and there is parking directly outside the front door and opposite. Please do not park in the adjoining residents car park (clearly marked).
If you are approaching from Ilminster or Hambridge direction:
You will reach the village hall on your left hand side, you will notice a play park and there is parking directly outside the front door and opposite.  Please do not park in the adjoining residents car park (clearly marked).
Remote sessions will be based at various locations – please see the online booking form for details. www.ramalife.co.uk/bookings

What time do Home Ed sessions run?
Session times vary – please see the main listings above for details.
What should my child wear?
Young people attending should wear comfy shoes and clothing that can get dirty.  We could be painting, walking or out in nature!
How much does the session cost?
Session costs vary – please see the individual listing above for details.
Do you take photographs?
We sometimes take photos of the sessions and some families appreciate being able to see what their child has been up to through social media.
We never publish the name of a child and if you do NOT want your child to be photographed you can update this on OCM (our online members system).
What does my child need to bring?
Your child needs the following:
Full water bottle
Packed lunch and snack
Waterproof Coat
Waterproof Trousers (or spare trousers)
Wellies (if its been raining or due to rain)
If attending April-September:
Sun Hat
Sun Cream (optional for hot weather – please apply at home and if brought, child needs to apply themselves)
Spare clothes or wet suit for wet games
If attending October-March:
Warm Hat and Gloves
Wear Layers
Is there anything my child CANNOT bring?
Young people cannot bring:
Nuts or nut butter in any form
Fizzy Drinks (teens can bring one can, no energy drinks please).
Electronic Devices (see note below)
Soft toys are currently discouraged due to Government guidlines.  If essential these need to remain in their bag.
We understand that some young people will carry a mobile phone – this is fine, but needs to remain in their bag, on silent and we do not accept any liability if lost, damaged or goes missing.
We ask all young people to talk to leaders if there is a problem and leave us to contact parents if necessary.
Is Venture Covid Safe?
Yes, we follow Government guidelines to ensure we are "Covid Safe".  This includes a safety talk at the start of each session, regular hand washing including on arrival, before and after eating and departure.
We wipe surfaces regularly and spend lots of time outside.  If we are inside we ventilate the space.
Young people are not expected to socially distance, but are asked to give each other personal space.
Our staff take every effort both at work and in their home life, to reduce the risk of Covid transmission.
We complete regular risk assesments, have a full Covid policy and anyone sending their child is commited to following the "Covid Parent Agreement" that we supply.
What Our Families are Saying
Venture for teens
The older Venture session is my favourite day of the week.  We get to discuss things and the leaders encourage us to say what we think.  We end up learning from each other as well as them.  I have made some really good friends and everyone gets on.  My favourite thing to do is going out for a walk, cooking and talking.
Venture for 7-11 years
My daughter has attended for a half day session for a few months and has now built the confidence to stay for the full day.  She loves spending time with friends, playing in the park, taking part in activties and learning in a relaxed environment.